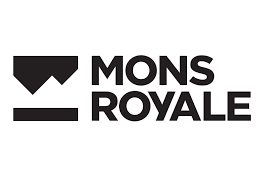 Mons Royale is a high-performance merino apparel company with a "people and planet" ethos that drives their business. Born in Wanaka, New Zealand, Mons Royale shares Online Distribution's desire to reduce the impact on our natural environment and this was a key component when choosing an outsource partner.
In 2018, the Mons Royale team identified a requirement to work on the business, rather than in the business. This meant they needed to find a scalable solution for their inventory management and fulfilment functions.
Once their requirements were scoped, they quickly settled on Online Distribution. Initially attracted by the family run local business with an experienced and dedicated team, it soon became apparent just how impactful the decision would become ….
"Immediately we noticed a huge workload taken off our plate due to not having to pick, pack and ship orders from our office. The team always goes above and beyond to assist us with whatever we need. The accuracy of fulfilment and speed of delivery are fantastic."
With the benefit of a comprehensive, multi-channel (Direct to Consumer as well as Retail order fulfilment) 3PL service provided by Online Distribution, Mons Royale is now able to know that their most important assets are deployed in key areas of product development and growth, secure in the knowledge that their growing client base is receiving a world class and seamless buying experience.
Mons Royale has a goal to inspire people to participate and progress in action and adventure sports, ultimately improving their health and well-being. The relationship with Online Distribution is a pivotal step in realising this.
The Detail
A shopping cart integration enables seamless data transfer between the customer and Online Distribution, and enables a multi-channel 3PL solution that includes:
Management of order flow prioritisation.
Price confirmation and amendment in client's system.
Management of a full returns process including QA checks.
Amendment to customers' orders where required prior to dispatch.
Cycle count and confirm system to system to shelf accuracy.
RF Scan picking to an average fulfilment accuracy of 99.9%
Let us help with your 3PL solutions
We take the time to listen, ask questions and really understand your business model before we work with you to design the most cost-effective and deliverable 3PL solution.